Our partners make the world go round
Our partners are wonderful, and BC Craft Beer Month would not be possible without them. Since our conception in 2011 we have had the talented team of SquadCar Creative Labs create our logo and our look. A big thanks to them!
2013 PARTNERS
Squad Car
http://www.squadcar.ca/
Not only proud to have these guys on board but also thrilled that the  BC Craft Beer industry finally has their own newsletter!
BC Craft Beer News
http://bccbnews.ca/
Hop Connect
http://www.hopsconnect.com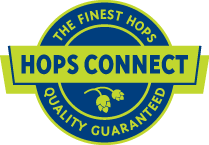 Vancouver is Awesome
http://vancouverisawesome.com
WestEnder
http://www.wevancouver.com/

YVR Beer Tweet Up
http://yvrbeertweetup.com/ 
BC Beer Awards
http://bcbeerawards.com/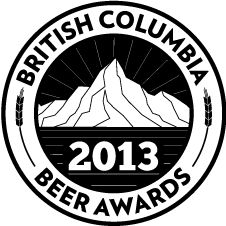 Beer – The Show
http://beertheshow.com/ 
————————————————————————–
2013 SPONSORS
BREWERIES/ BREWPUBS
R&B Brewing (Vancouver)
54 East 4th Ave,Vancouver
Monday – Friday
-Production Brewery (no tasting room)
-Growler station-Fri- 4-8/Sat 2-6
Townsite Brewing Inc (Powell River)
5824 Ash Ave, Powell River
Wed – Sat 11 – 7pm
Tours -Sat @3pm
Tasting room/Retail/Growlers
Four Winds Brewing (Delta)
#4 -7355 72nd Street, Delta
Mon – Sat 12 -6pm
Tasting room/Growlers
33 Acres ( Vancouver)
15 West 8th Ave,Vancouver
Mon – Thur 12 – 9pm,Fri/Sat-11 -11,Sun 12-5
Tasting room/Growlers
Brassneck (Vancouver)
2148 Main Street, Vancouver
Tasting room/Growlers
Opening ???
 
Cannery Brewing (Penticton)
112-1475 Fairview Road,Penticton
Retail  - M-F 10- 5pm,Sat 10:30-5
SteamWorks Brewing (Vancouver/Burnaby)
3845 William Street, Burnaby
Opening ???
Red Truck Beer Company
1015 Marine Drive, North Vancouver
New brewery in the works!
Main Street Brewing, Vancouver
New brewery in the works!
Bridge Brewing, North Vancouver
115 – 2433 Dollarton Hwy, North Vancouver
Summer Hours – 1 – 7pm
Powell Street Brewing, Vancouver
1830 Powell Street, Vancouver
Wed – Sat 1 – 7pm (beer permitting)
Tasting room/Growlers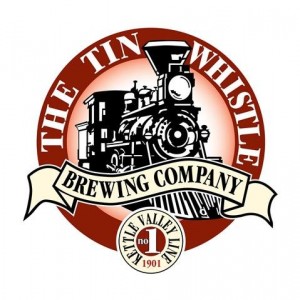 Tin Whistle Brewing
954 W Eckhardt Ave,Penticton
Mon – Sat  11:30 – 5
Growler fills $12 BYOG
 Coal Harbour Brewing
1967 Triumph St, Vancouver
604.251.0724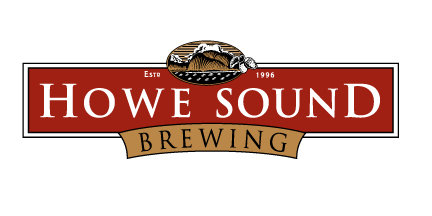 Howe Sound Brewing
37801 Cleveland Ave
Squamish, BC
———————————————————————–
BEER BARS & RESTAURANTS
Doolin's
http://www.doolins.ca

654 Nelson St,Vancouver
Morrissey Pub
http://themorrisseypub.com/

During the month of October the Morrissey Pub will be showcasing the fine ales of Bridge Brewing! On tap will be the North Shore pale ale and the Hopillano IPA. In addition,there will be surprise seasonals on Oct 7th and Oct 23rd.
Pumphouse Pub
http://www.pumphousepub.com/


The Hop and Vine Taphouse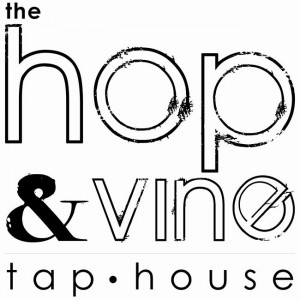 Forage Vancouver
http://www.foragevancouver.com/
Darby's Public House and Liquor Store
http://www.darbyspub.ca/
———————————————————————–
LIQUOR STORES
Legacy Liquor Store
https://legacyliquorstore.com

1633 Manitoba Street
Vancouver,BC
16th Street Liquor Store
https://www.facebook.com/16thStreetLiquorStore
Edgemont Liquor Shop
http://edgemontliquor.com/
Other Supporters
Tourism Harrison Hot Spring
http://www.tourismharrison.com/

Home of the Harrison Beer Festival!
Harrison Beer Festival/Oktoberfest/Cask Fest
Vancouver Brewery Tours
http://vancouverbrewerytours.com/
Park Place Lodge
742 Highway #3, Fernie
CAMRA VANCOUVER
http://camravancouver.ca/